Traditional
Energetics of Foods
What is the Most Suitable Way of life is for You?
Within the abundance of methods and information regarding health promotion, lifestyle modification and nutrition, one can get lost. Is it time to make some sense of this conflicting information to determine the approach that is most appropriate for you.

Combining research-based knowledge with traditional medical approaches like Ayurveda, Chinese medicine, and macrobiotics in a way that allows for a therapeutic protocol that is tailored specifically for you. Feel free to contact us and start a treatment process.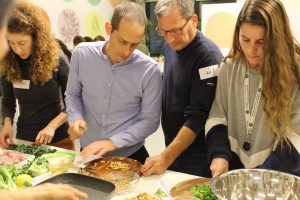 We offer courses and workshops for therapists and anyone interested in learning and implementing the traditional medical approaches in life and clinical reality. Here you can find a variety of life-changing workshops on topics such as nutrition, lifestyle modifications, herbs and the theoretical concepts of the great traditional medicines.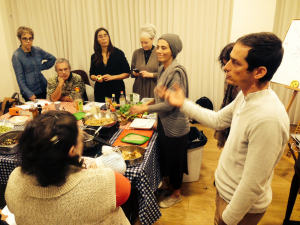 If you are already a practitioner and feel you need to broaden your perspective, to achieve better counselling and diagnostic skilles based on the different traditional medical approaches, you might be interested in this intensive course. You are welcome to contact us and receive information about the annual nutrition course for practitioners in the TEF method under the guidance of Eyal Springer, the founder of the treatment method. You are invited to join us and become a member of a supportive community of our graduates.